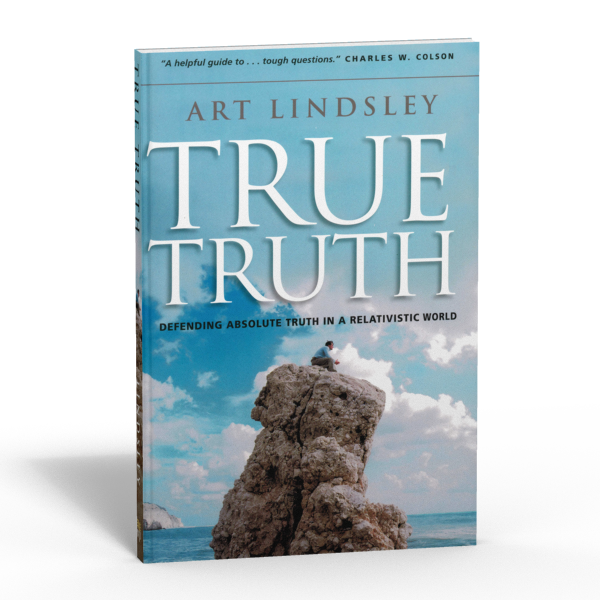 True Truth: Defending Absolute Truth in a Relativistic World
Art Lindsley, Ph.D.
Vice President of Theological Initiatives, Institute for Faith, Work & Economics
188 pages
Please allow 1-2 business days for handling. For large orders, additional handing time may be required.
Conventional wisdom holds that any belief in absolutes, especially of a religious nature, leads inevitably to the oppressive absolutism of such movements as the Inquisition, the Crusades and even Nazism. As a result, Christian apologists have been hard-pressed to make a case for the rational absolutes that are a necessary part of belief in Jesus. Art Lindsley takes up the task in True Truth. While maintaining the indispensability of absolutes, he ably demonstrates that faith in Christ is necessarily opposed to and incompatible with the abuses of oppression, arrogance, intolerance, self-righteousness, closed-mindedness and defensiveness. Surprisingly, Lindsley shows that it is relativism which often harbors dangerous, inflexible absolutisms. Here is a book that actively challenges the dismissal of truth, preparing the way for more effectively proclaiming the gospel and living Christianly in a postmodern world.
"Art Lindsley has written a valuable primer on defending the existence of absolute truth in all areas of life without being an absolutist." (Jack Kemp, former congressman)

"I have known and appreciated for many years the efforts of Art Lindsley at the C. S. Lewis Institute. He rightly notes that truth is the most important issue for the church and culture in the twenty-first century. Here he invites his readers into a vivid conversation with one who attempts to challenge the absolute nature of truth and step by step shows us that such truth is real and can be known. Students will find his work especially helpful and winsome as they encounter conflicting ideas in the university. This is an outstanding piece of work and I highly recommend it." (Ravi Zacharias, author and speaker)

"Art Lindsley, an able Christian scholar and advocate, has tackled the central issue of our time--truth. Is it knowable? Are absolutes oppressive? This goes to the very heart of how we live as a culture. True Truth is a helpful guide to some of the tough questions Christians have to face in today's world." (Charles W. Colson)
---