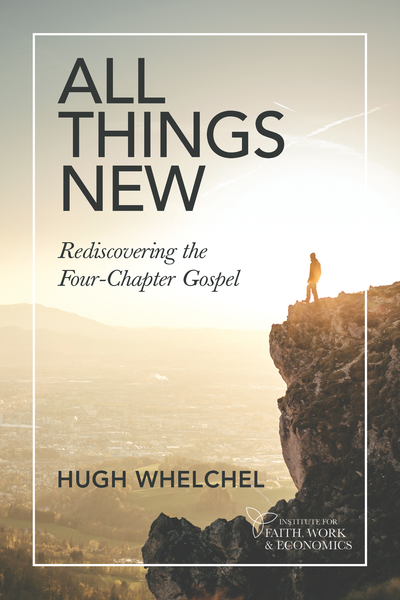 All Things New: Rediscovering the Four-Chapter Gospel
Regular price
$7.99
Sale price
$6.99
---
Stories universally attempt to explain the brokenness of this world and give purpose to our lives, but they repeatedly fall short. The story laid out in Scripture, from Genesis to Revelation, gives meaning and purpose to all people, everywhere. Unfortunately, many Christians today have an incomplete understanding of the biblical narrative. The comprehensive gospel explains why we were created and what we were created to do. It gives us purpose for our daily work and a vision for our true future.
The gospel, explained in the four chapters of Creation, Fall, Redemption, and Restoration, powerfully transforms our understanding of the flourishing God intends for his people. By rediscovering the four chapters of God's redemptive biblical narrative, we can better understand our role in God's story for creation and his ultimate plan to make all things new.
In All Things New: Rediscovering the Four-Chapter Gospel, IFWE executive director Hugh Whelchel inspires Christians to join God's incredible redemptive story through their everyday work. This 36-page booklet has six mini-chapters with reflective questions suitable for personal or group study. 
A digital version is available here. 
Reviews:

Like IFWE booklets? Get the whole set! Save money by purchasing The IFWE Booklet Bundle. 
To order more than 50 copies, please allow up to 2-3 weeks for delivery. For questions, please contact orders@tifwe.org.
---